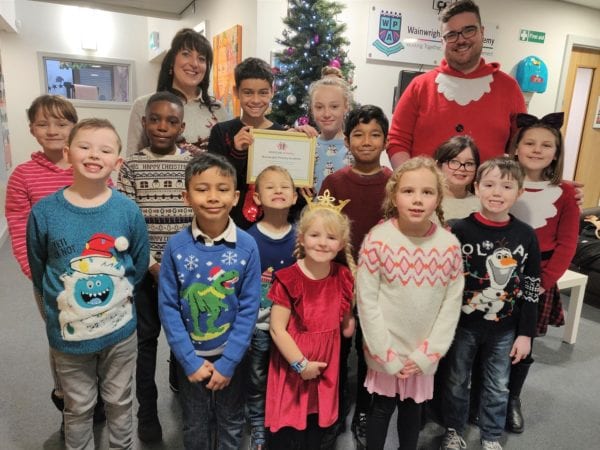 In September we made you aware that the academy were working towards the Investors in Pupils award. This week we were delighted to receive the news that we have now gained our 'embedded' status – Mr Chapman and Mrs Hallam are pictured proudly showing off our certificate with members of the academy council.
The award demonstrates our commitment to developing our pupils' and their understanding of how the academy runs and the impact on their education. We believe that taking part in the programme helps our children to achieve high standards and will equip them with important life skills.
We are so proud of each and every pupil in the academy, their attitude to learning and behaviour, and demonstrating the 4Bs. The wide range of pupil leadership teams we have established also drive a variety of initiatives and events, with lots more wonderful ideas for the new year!
Following this achievement, we are now on a mission to achieve the next level, 'proficient', by the time the award is next reviewed in December 2021. Well done to all pupils and staff involved.