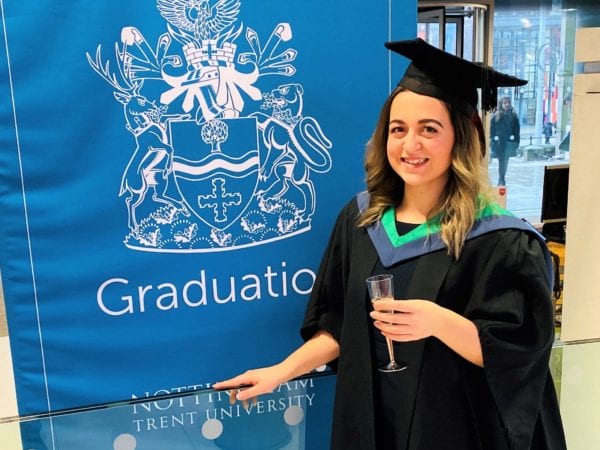 Another of our talented teachers celebrating her graduation last week was nursery teacher Miss Chapman. She joined colleagues including Miss Herbert at her graduation ceremony at Nottingham Trent University where she received her PGCE (Postgraduate Certificate of Education).
Her passion for teaching started when she was just a sixth form student, and she was inspired to go on to study Education Studies at De Montfort University. Her university experience increased her desire to teach, and she then completed her PGCE whilst training at Wainwright.
She says: "I chose to go into teaching as I wanted to make a difference to children's lives. My goal is to make sure every child is happy, passionate and aware of their potential – I want them all to reach their goals and give them the help they need to get there!"
Congratulations to Miss Chapman from all of your friends and colleagues at Wainwright, and all the very best for what we know will be a successful teaching career – we're very proud!