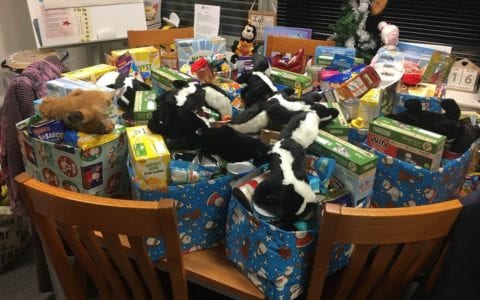 At the beginning of December, Wainwright staff decided to take part in the reverse advent calendar. Each member of staff donated items of food, toiletries, cleaning products and small gifts – these items have put together as hampers to be distributed to some of our families at Wainwright who may need additional support this Christmas time.
The staff have given so generously that we made up 25 hampers. This morning our site manager Mr Davis and our crossing patrol lady Mrs Munks have played Santa, kindly delivering these to the families' homes. Mrs Hallam has since received a call from a local charity, having heard about the great work we are doing at Wainwright, to offer donations of toys that can also be given to families in need.
If any of our families haven't spoken to Mrs Hallam about potentially receiving one of the hampers, please get in touch before the academy closes tomorrow.
Thank you to our staff for their community spirit and generosity at this time of year – a truly wonderful gesture.