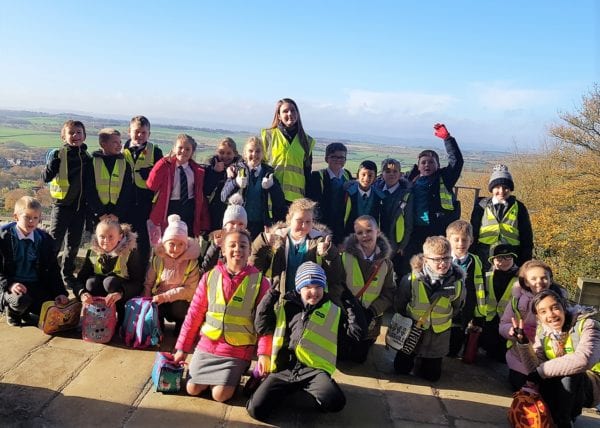 On Monday last week, our courageous and mighty year 4 pupils invaded the gargantuan fortress of Bolsover Castle! The children went armed with intrepid will, and carried out their mission to unveil and explore the mighty secrets hidden within the famous walls. If only the walls could talk and tell!
The children were successful in their quest to steal historical knowledge and inspiration – they will now use this in their written works, as they embark on a journey which will exhibit their best ever pieces of writing.
We had the opportunity to explore both inside and outside of the castle, with special attention paid to the magnificent architecture – a big talking point during our re-enactment of an invasion. Seeing this in context allowed the children to make links between the design of such a building and its purpose.
There was also a chance for us to explore the ruins, discuss the geographical location, and how this has modernised since originally being built in 1613. We also enjoyed our lunch within the fabulous castle gardens – all pupils said how much they enjoyed the day wished the visit could have been longer!
Miss Chadburn and Miss Deakin were so proud of all pupils, as their behaviour and engagement was impeccable – well done brave knights of Wainwright!