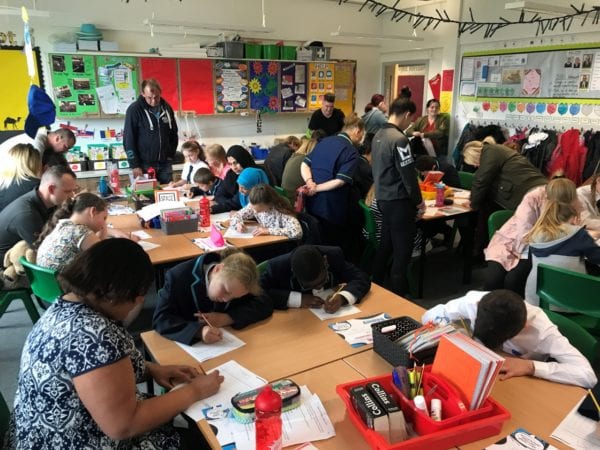 It was our DARE Graduation today in year 5 and we invited the children's parents and carers into our classrooms afterwards to show them some of our Fast Learning.
We did Fast Maths where you have to complete a multiplication grid as accurately and quickly as you can against the clock. It was amazing to see the adults competing against their children and each other – a great effort from everyone involved!
Thank you all for coming in – we look forward to inviting you in again soon.