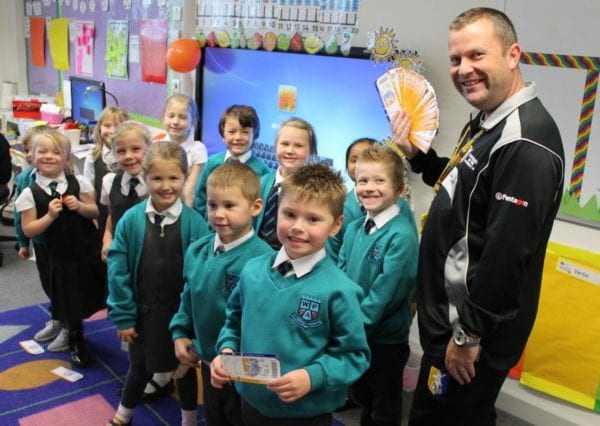 Pupils in our year 1 group recently completed their six-week Premier League Primary Stars programme, delivered by Mansfield Town Football Club's Football in the Community coaches, and have now scored match tickets to Saturday's League Two game against Port Vale as a reward for their involvement.
Mrs Pritchett, our year one teacher, said "Every week the pupils get really excited when they know Football in the Community are coming – I've never seen them get changed so quickly! They've learned new footballing skills but more importantly they've learned how to communicate with each other and that has transferred into the classroom too.
'They're ecstatic at being given tickets – it has been brilliant to be involved with Premier League Primary stars and it's really helpful for us as teachers too. It has been great to have dedicated coaches to give the kids a better standard of football session than perhaps we could deliver alone.'
Gary Shaw, community manager for FITC said, 'The children were fantastic in their approach to the sessions and showed real enthusiasm. The sessions were the first time many of them will have participated in PE lessons, and for some it will be the first time that they get the opportunity to attend a football match and meet their heroes.'
Thank you to Gary and his team of coaches – we hope all of our year one children enjoy the match! Good luck Stags!